The latest installment of Jay Leno's Garage debuted today featuring the 2011 Hennessey Venom GT. In it, the car-centric comedian interviews John Hennessey as they give viewers an up-close look at what went into creating the 1,200 hp supercar, as well as a revealing peak into the car in action on the road course.
Click the video below to watch the full episode:
Hennessey Venom GT to Make
North American Debut at 2010 SEMA Show
October 26, 2010
LAS VEGAS, NV – Hennessey Performance (HPE) will debut the company's all-new Venom GT mid-engine supercar on November 2, at the 2010 SEMA Show in Las Vegas. Powered by a Hennessey-tuned twin-turbo 6.2L V-8 engine, the Venom GT produces 1,200 bhp and 1,155 lb-ft of torque. The Venom GT will be unveiled live at 11:15 a.m. in the Mobil 1 display (booth #24243) located in Hall C3 of the Las Vegas Convention Center.
(more…)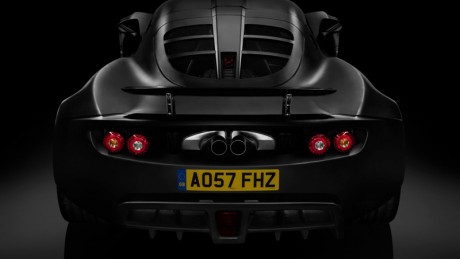 Welcome to the all-new VenomGT.com: The official website dedicated solely to the 2011 Hennessey Venom GT.
We will be adding new pages of information, image galleries, videos and more as we continue to develop the site, so please look around and check back often as there will be many new and exciting things to come.