Venom GT Articles
Bemutató: Hennessey Venom GT World Speed Record 435,2 km/h!
Sport Auto – May 2014
Driving the record-breaking 1244bhp Venom GT
EVO Magazine – March 2013
"Performance of an entirely different intensity to any other hypercar."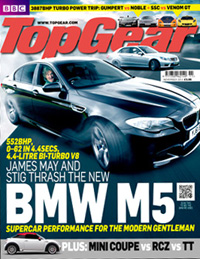 Home of the Brave
Top Gear Magazine – November 2011
"I've driven pretty much every supercar on sale over the past 25 years, but not one of them has accelerated anything like the Venom GT."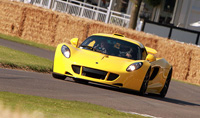 Behold the One Car Bugatti Fears
Wired – July 2011
"I'm willing to bet some of the guys at Bugatti have been paying attention to Hennessey and knew exactly what had just lined up behind them."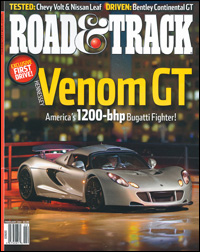 Absolute Power – ROAD & TRACK – February 2011
Hennessey Venom GT Exclusive Road Test
"If seat-of-the-pants validation counts for anything, it's clear he's built the most formidable supercar in America, and possibly the world."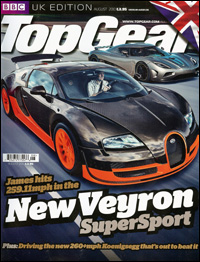 After Burner: Hennessey Venom GT – TOP GEAR Magazine – August 2010
TOP GEAR Magazine tests drives the Venom GT.
"The horizon snaps towards me like a picturesque headbutt. Second, Third, Fourth. My God, this car is fast."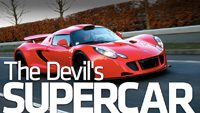 Hennessey Venom GT: First Drive – Jalopnik – March 2011
Jalopnik.com takes a white-knuckled ride in the Venom GT.
"The gut-punch of G-forces to the stomach can best be described as the
feeling you get when the plane you're in suddenly drops one hundred feet in heavy turbulence."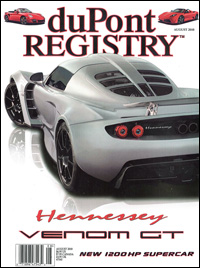 Venom GT Uncovered – duPont Registry – August 2010
Opening Excerpt:
"The Venom GT may bear some outward resemblance to the Lotus Elise, albeit on steroids, but don't let that fool you. It may not look like the hulking mega horsepower muscle cars that one expects to see rumbling out the doors of Hennessey Performance's Texas garage, but this Brit-built car still identifies with heavyweight boxing gloves rather than string-back driving gloves.
"It's more than the outward appearance that differs from past Hennessey vehicles. John Hennessey proudly explains a new weight shaving philosophy guided the three years of engineering development that admittedly uses some Lotus sourced bits but features a vastly different chassis and suspension."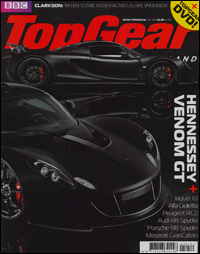 Snake Bite and Black – TOP GEAR Magazine – April 2010
The new Venom GT is officially revealed for the first time by TOP GEAR Magazine.
"You're looking at one of the most exciting performance cars of the decade. Fancy seeing The Stig at the wheel, unleashing all 1,000 horses in a long, smoking, sideways drift? So do we."