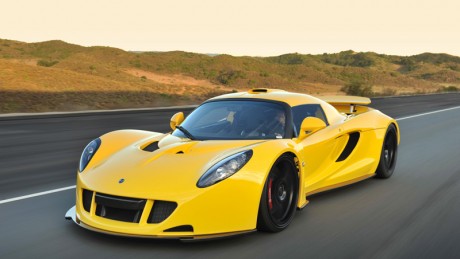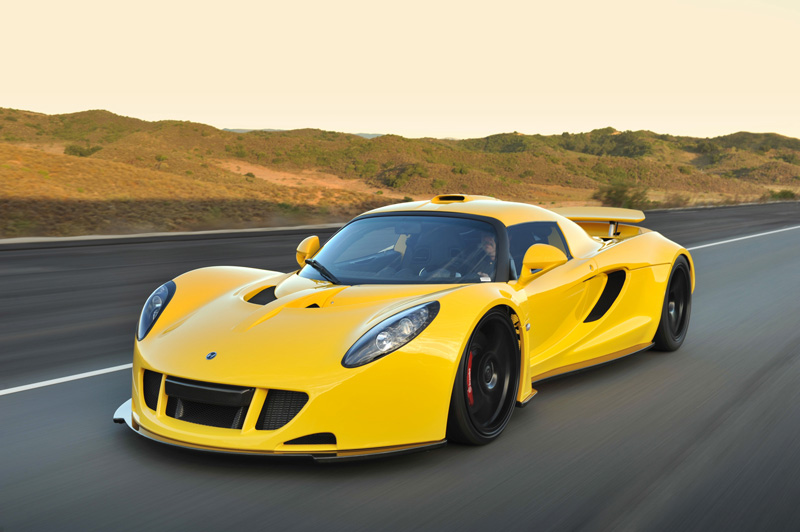 The Venom GT will kick off its Monterey weekend early with Gordon McCall's Motorworks Revival this Wednesday. Read about it in the latest press release below.
MONTEREY, CALIFORNIA – Hennessey Performance (HPE) will unveil the company's 1,200 HP, ultra-lightweight Venom GT supercar on Wednesday, August 17, 2011 at the McCall's Motorworks Revival. Held each year at the Monterey Jet Center, Gordon McCall's party kicks-off the Monterey / Pebble Beach weekend.
Fresh from its European debut at the Goodwood Festival of Speed, the Hennessey Venom GT will be making its first appearance at Monterey. "We are very excited to have the opportunity to show the Venom GT to our friends and fellow enthusiasts at what has become one of the biggest and best car enthusiast events in the world," says CEO, Don Goldman. "Gordon McCall's Motorworks Revival combines serious car enthusiasts, world-class cars and aircraft, all in one fantastic party."
The bright "bug-killer" yellow Venom GT will also be on display at the RM Auction at the Portolla Plaza hotel in downtown Monterey from Thursday, August 18 through Saturday, August 20.
Hennessey builds just five Venom GTs per year, making it one of the most exclusive supercars currently built. Available in both left-hand and right-hand drive configurations, the Venom GT costs $950,000 US Dollars, plus optional upgrades and shipping. Each vehicle is hand-built over a period of six months by a small team of craftsmen at the company's facilities in Sealy, Texas, Lake Forest, California and Silverstone, England.
"Twelve hundred horsepower combined with in a mid-engine chassis that weighs twelve hundred kilos (2,685 lbs) – no other road car and only a handful of race cars can match the power to weight ratio of the Venom GT," added HPE president and founder, John Hennessey. "It is a driver's car, a supercar with a soul that will give you as much speed and performance as you dare ask of it".